Frequently Asked Questions (FAQ)
Q: How soon will I receive my order? 
A: All order ship via authorized Ground services to the contiguous United States only. Because of these requirements, we are unable to offer expedited shipments. However, all orders update with live tracking. We do not ship to AK, HI, PR, PO Boxes, or any locations outside of the continental USA. 
Please reference the map below to estimate your package delivery time frame.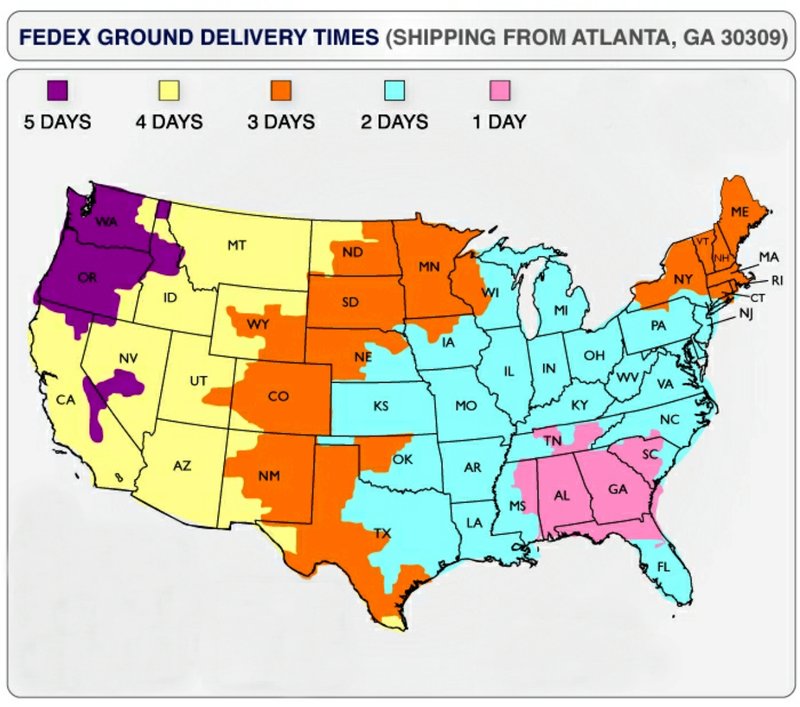 Q: Can I hold the smoke product in my hand? 
A: Wire pull smoke products are "cool burning" which means they do not get as hot as regular smoke bombs. Most of our models and clients hold these in their hands for photo shoots. However, we are legally obligated to publish the directions printed on each product. This protects us from damage claims. We have never had any issues with these products in our 6 years of business. 

Q: Do the smoke products stain clothes? 
A: As with all smoke products, they have the potential to stain clothes if pointed directly at someone. However, when pointed away and skyward, they are perfectly safe for clothing.

Q: Do the wire pull smoke devices include a fail-safe? 
A: YES! In fact, each unit has a patented fail-safe mechanism that will keep the unit from deploying if the ring is not pulled at a 90 degree angle from the unit. If the ring is pulled at any other angle except perpendicular to the device, it will not deploy. But not to worry. The fail-safe always leaves a safety wire behind that can still be deployed without any loss of function. 
Q: Can you recommend how to use color smoke for my event? 
A: Most of our clients test our smoke before an event to determine how to manage their time during a photo or video shoot. Smoke disburses differently based on specific location settings and climate conditions. The best photo shoots take place on non-windy days. Feel free to browse our customer submitted photos for more inspiration!
Q: Do you ship to locations outside of the USA? 
A: No. Unfortunately, smoke bombs do not qualify for international shipping at this time. We only ship to locations within the continental USA.

Q: Do you ship to Alaska, Hawaii, or Puerto Rico?
A: No. Due to current regulations, we do not ship to AK, HI, PR, or PO Boxes. 
Q: Where can I find your Terms and Conditions? 
A: A link to our terms and conditions can be found at the bottom of every page. A direct link is also provided HERE.

Please let us know if you have any other questions. We are always happy to help!

Love,
The Shipped Yesterday Team