[CLEARANCE] Heavy Duty Solid Metal Body Color Powder Smoke Cannons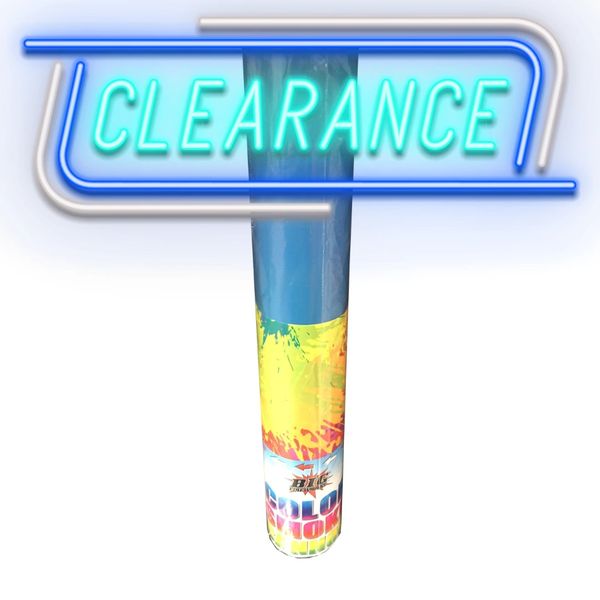 [CLEARANCE] Heavy Duty Solid Metal Body Color Powder Smoke Cannons
Clearance Information 
Anytime we are overstocked, we pass the savings on to you. Enjoy summer clearance discounts on select inventory! The same great products, now for less! 
Key Product Features
Perfect for launching at Color Run events.

Heavy duty metal body construction with a hard plastic chamber. 

Simply twist for a propelled burst of powder smoke that shoots 15 feet into the air with a wing spread of 8-10 feet!

A group launch is the best way to achieve spectacular photos and videos with this product.

Complete step-by-step instructions are included.

Ensure that your event is unforgettable.
Water Soluble; Non-Toxic; Paint Free
Reviews