Gender Reveal Confetti Cannons [JUMBO SIZE]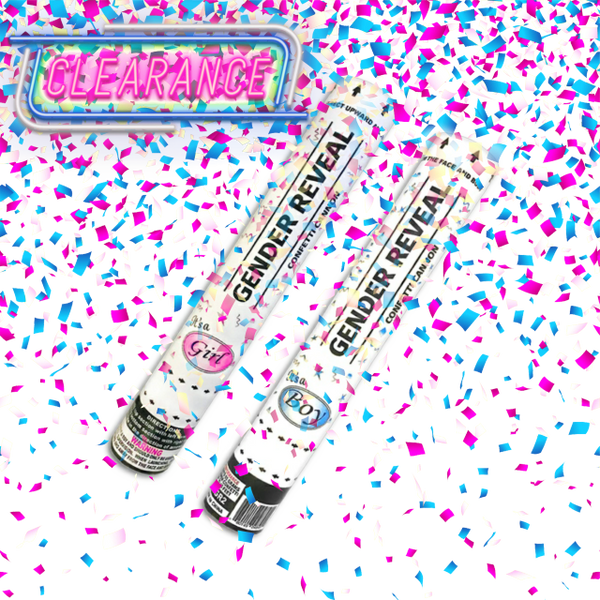 Gender Reveal Confetti Cannons [JUMBO SIZE]
Key Product Features
Heavy duty solid metal body construction  

Simply twist for a propelled burst of biodegradable confetti that shoots 15 feet into the air with a wing spread of 8-10 feet!

A group launch is the best way to achieve spectacular photos and videos with this product, so don't forget to check out the bundle pack options in the drop down menu. 

Complete step-by-step instructions are included.

Ensure that your event is unforgettable.
Popular uses include gender reveal parties, weddings, birthdays, graduations, anniversaries, business openings, BBQ's, parties, victory celebrations etc.
Reviews