TNT Clay Smoke Balls for Photography & Film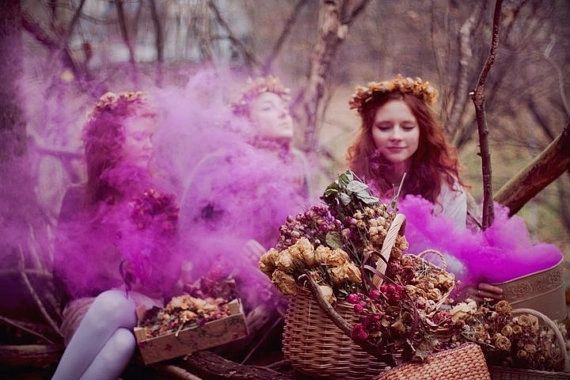 TNT Clay Smoke Balls for Photography & Film
Product Description
Create beautiful and stunning effects for events and photos with TNT Clay Smoke Balls. Each piece is specially designed to emit 10+/- seconds of high-volume and vibrant, colorful smoke. It is also easy and safe to use. These clay smoke balls are a preferred choice for novice to intermediate photographers, music video producers and celebrity models to make their work stand out. One box contains 72 pieces of different colors that you can use individually or merge with other shades, depending on your intended special effect. 
Product Features
·        TNT is the #1 selling and highest quality brand for smoke balls in the world
·        Colors include yellow, orange, white, green, purple and blue
·        Each of the clay smoke balls emits 10-plus seconds of high-volume, vibrant, colorful smoke
·        Easy and safe to use
·        For outdoor use only
·        Full instructions included
·        For special effect film and photography, including weddings, parties, and selfie photos for Pinterest, Facebook and Instagram
Shipping Information
·        $15.00 Flat rate shipping, regardless of order quantity. Buy more and save!
·        All orders ship within 24 hours of purchase (Monday-Friday) with a tracking number. Delivery time-frames vary by location. 
·        Ships to contiguous United States via authorized Ground services only.
·        Does not ship to Puerto Rico, Hawaii, Alaska, Canada, APO/FPO or P.O. Boxes.
·        Must be 18+ to order
Why Buy from Us? 
We just celebrated 6 years! We love people. Every person matters. Every order matters. That's why we only store our smoke in optimally climate-controlled environments and ship each order in the highest quality, weatherproof, triple-reinforced packages. Plus, every order comes gift wrapped in fun, decorative designs! You came to the right place!
Reviews